Cartagena
By Cynthia Coppel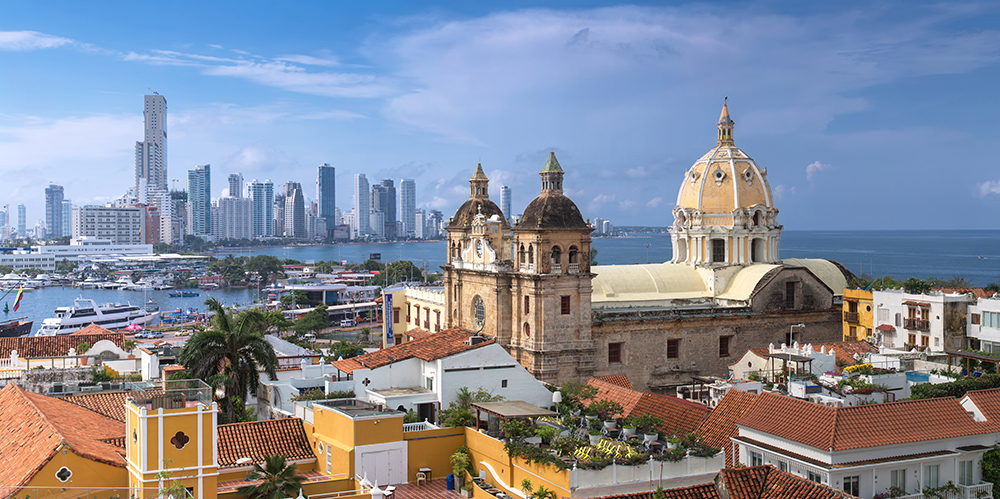 Colombia's popularity has been on the rise for quite some time now but the country and especially the city of Cartagena are included in almost every important list of places to visit this year. National Geographic Travel, CNN Travel and Lonely Planet, to name a few, mention it as one of the do-not-miss hot spots in the world.
Cartagena de Indias is the fresh face of the Caribbean and while the city itself has a lot to offer the Old Town with its cobbled streets, colonial architecture and colorful sights make it a magical place to visit and enjoy.
Cartagena is the perfect vacation spot whether it is a romantic getaway, a family trip or even a solo vacation. There are amazing and luxurious hotels including the elite and stylish? ?Tcherassi Hotel by the famous Colombian designer Silvia Tcherassi.
The city offers superb restaurants such as La Cevicheria, featuring the freshest ceviche or the out-of-this-world risotto at Cuzco Restaurant and the delicious banana bread at the charming Mila Vargas Café. Additionally there are some of the absolute best cafés on the planet such as Ábaco Libros and Café and Café San Alberto. Among the many shopping treasures, there is the Loto del Sur premium organic cosmetics store.
Cartagena entices the sophisticated visitor with its amiable culture encouraging the vacationer to return again and again to discover more of its intrinsic charm.
Photo by: Jess Kraft, Matyas Rehak, Rocha Reiro, Sunsinger.