After the thrill of the Singapore Grand Prix, Amber Lounge Singapore continued the exhilaration in one of the most provocative and glamorous destinations. The prestigious Grand Prix After Party turned up the heat on the city's party scene as celebrities and F1 drivers flowed through the doors.
For the 11th year in Singapore, Amber Lounge brought its iconic Grand Prix parties to the home of Formula 1's
only night race. Guests entered the exclusive pop-up night spot, with a brand new look and crystal theme in celebration of Amber Lounge's 15th Anniversary in 2018.
R&B artist Mya turned back time and brought to life her award-winning hit "Lady Marmalade" as well as
"Ghetto Superstar" and other favorites. John Reid of the Night Crawlers rocked out his global hit tune "Push
the Feeling".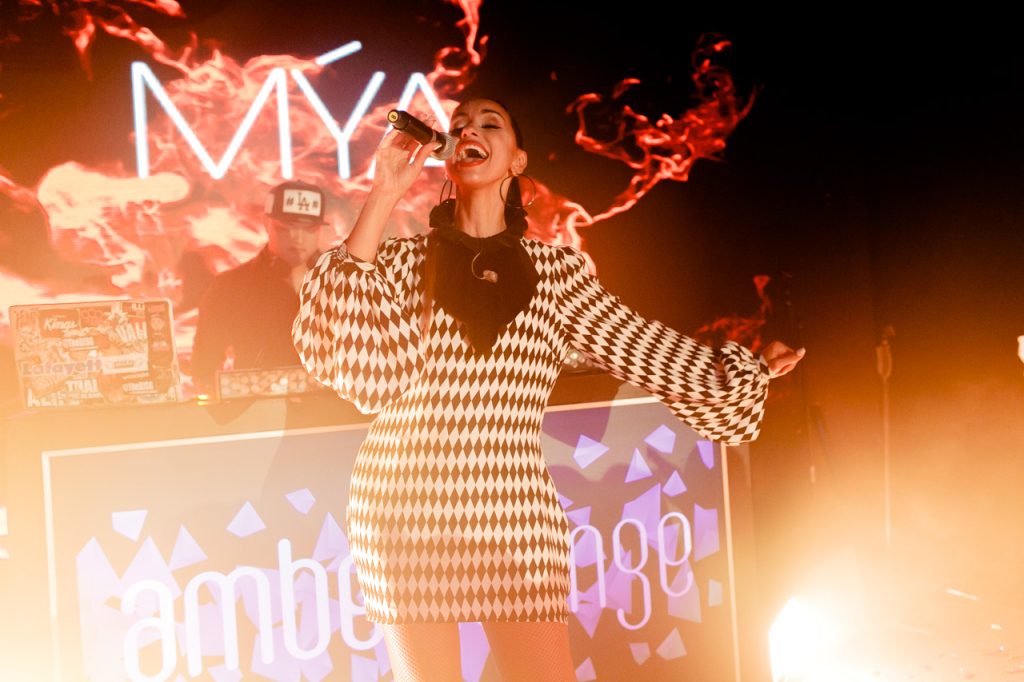 As the clock struck twelve, the Amber Lounge Fashion runway became the center of attention. International
models showcased embellished pieces by local designer Nida Shay. Miss Universe Singapore contestants
dressed by Bora Aksu wowed the crowd before the drivers strutted their stuff in chic suits by Q Menswear.
Celebrities watching on included 'Crazy Rich Asians' stars Liv Lo, Constance Lim and Fiona Xie who rubbed
shoulders with Daniel Macpherson, Warren Brown, Keith Duffy, David Coulthard, Martin Brundle and Jacques
Villeneuve. The 2018 Amber Lounge Singapore Fashion Show supported Make-A-Wish Singapore, raising much needed funds to help make sick children's wishes a reality.
On Sunday, F1 drivers and teams ventured from the paddock to the party, and celebrated the conclusion of
Singapore Grand Prix weekend. Mya headlined, belting out more of her hits. Spotted on the Black Carpet were F1 drivers Valtteri Bottas (Mercedes AMG Petronas), Nico Hülkenberg (Renault), Esteban Ocon (Force India) who was celebrating his 22nd birthday, Carlos Sainz (Renault), Pierre Gasly (Toro Rosso), Stoffel Vandoorne (McLaren), Marcus Ericsson (Sauber), Brendon Hartley (Toro Rosso), Sergey Sirotkin (Williams) and American rapper/producer Jermaine Dupri.
Throughout the weekend's parties, a buzzing crowd constantly surrounded the impressive CHANEL display,
which made time stand still for those eager to get their hands on one of the brand's stunning Monsieur Haute
Horlogerie watches.
Don't miss the grand finale on the F1 calendar, and the final Grand Prix After Party of the season, after the Abu Dhabi GP! Amber Lounge Abu Dhabi is the ultimate world-class party for celebrities, F1 drivers, and VIP guests to experience the fast-paced glamour and climactic conclusion of the final race on the F1 calendar. Get your tickets here: Amber Lounge Abu Dhabi.