The 2018 Longines Masters of New York offered unparalleled first-class sport, live music, one-of-a-kind artwork and delectable cuisine, all in front of a glamorous crowd.
Housed in the heart of New York horse country at the newly renovated NYCB LIVE, Home of the Nassau Veteran's Memorial Coliseum, the Longines Masters of New York was the must-attend equestrian event of Spring 2018.
 
Following the exhilarating Longines Masters of Hong Kong, the NYC event attracted the world's top-ranked equestrian athletes, as well as the elite New York socialite scene.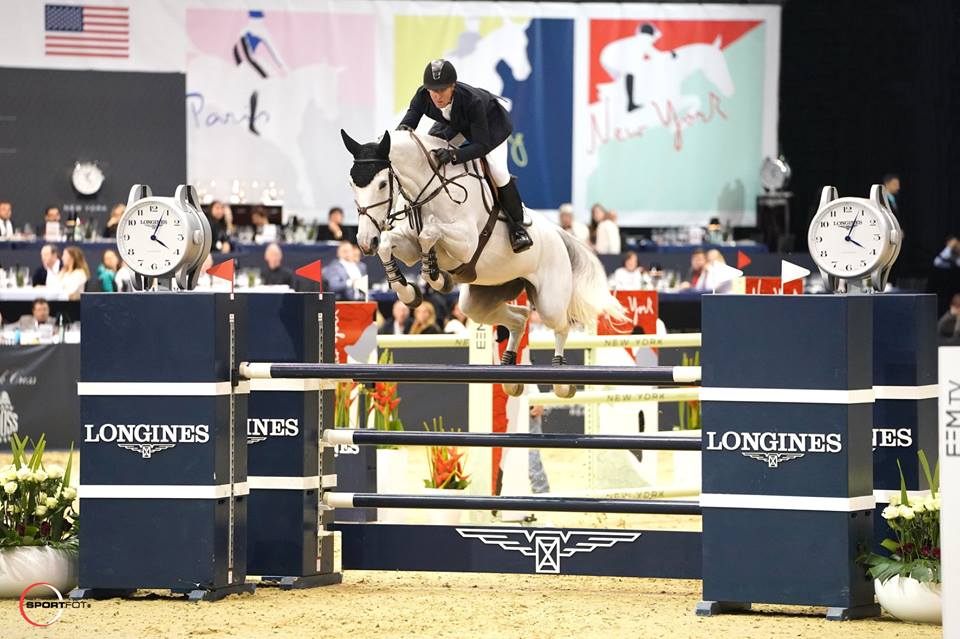 Fast-paced, heart-pounding equestrian sport in classes dominated the event, including the one-of-a-kind Longines Speed Challenge and the Longines Grand Prix.
McLain Ward, hailing from Brewster, NY, thrilled a hometown crowd with a flawless triumph during the final day. The 2017 Longines FEI World Cup™ Jumping champion and three-time U.S. Olympic medalist led a victory gallop that represented the world's greatest show jumping talent.
Stopping the short-course clock in a blistering 34.92 seconds, Ward commented on the course designing team, saying, "[Course design] is a real art and I thought it was fantastic for the inaugural event. You have a big crowd, an exciting jump-off, and the course was challenging but it allowed for a few clear rounds and great sport in the jump-off, which is great for the fans."
 
The adrenaline-charged action was complemented by live music performances, luxury shopping in the prestige village, refined dining by chef Antonia Lofaso, among other experiences.
Making its long-awaited debut in the heart of the Empire State as the American Grand Slam, the Longines Masters celebrated its 25th competition with an event on American soil as part of Season III of the Longines Masters Series after events in Paris and Hong Kong earlier in the season.
Be sure to save the dates for the Longines Masters Season IV.
Paris: November 29 – December 2, 2018
Hong Kong: February 15 – 17, 2019
New York: April 25 – 28, 2019