Snow Polo World Cup St. Moritz 2018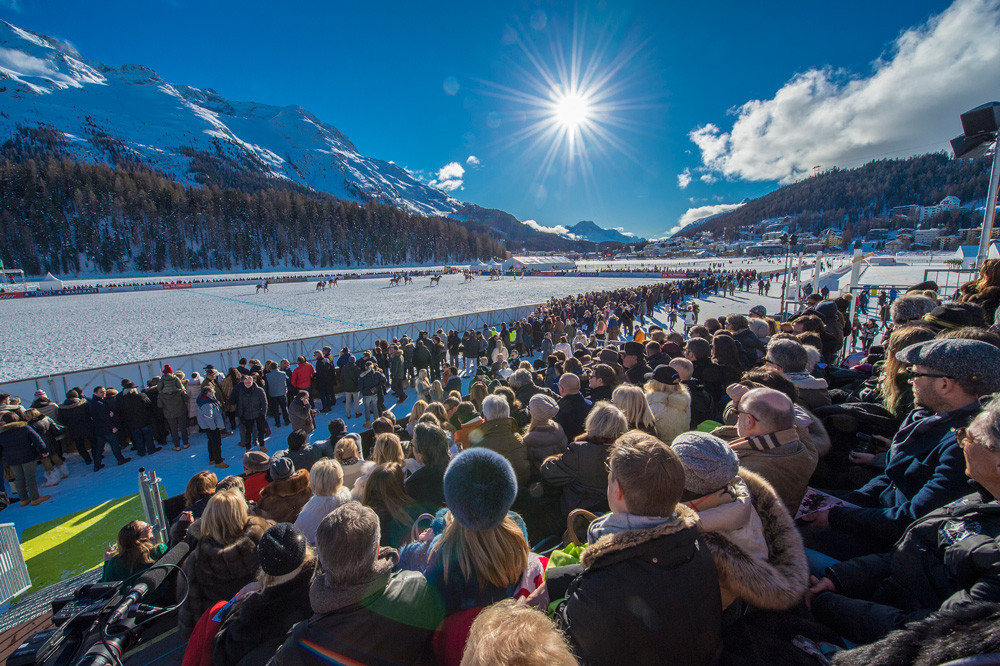 The Thrilling Snow Polo World Cup Returned to St. Moritz
With perfect playing conditions on the glistening snow, and the sun shining on thousands of spectators, the Snow Polo World Cup St. Moritz 2018 made for a sensational multi-day polo event.
The exclusive, action-packed snow polo event included teams from Azerbaijan Land of Fire, Badrutt's Palace, Cartier and Maserati. Three days of epic battles between the teams, with spirited rivalry between them, made for suspenseful moments and energetic celebrations throughout. The frozen lake underneath the thundering hooves added an extra dose of excitement to the lively matches.
The exhilarating matches culminated in a fierce Final between the teams from Cartier and Maserati. After a heated match between the two rivals, and plenty of roars from the excited crowd, the scoring machines from Cartier managed to get it done.
The team brought home their namesake award, The Cartier Trophy, and with it the title of Champions of the Snow Polo World Cup St. Moritz 2018. The Most Valuable Player was awarded to Dario Musso, and the Best Playing Patron was presented to the Cartier Captain Rommy Gianni, who also earned his third straight win.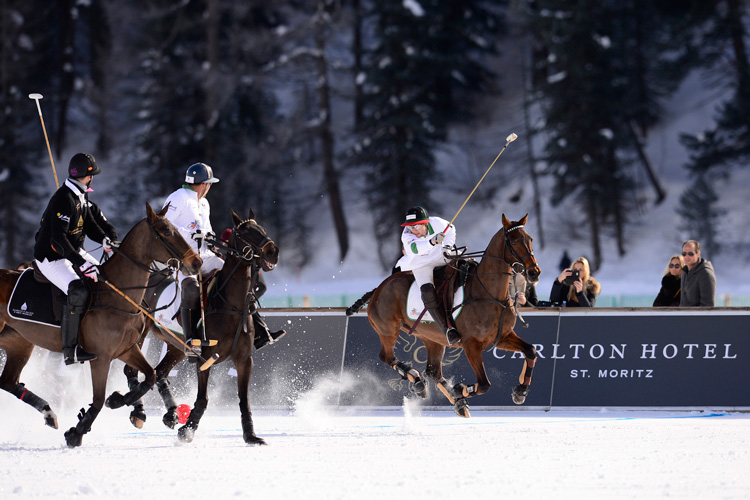 With the multitude of spectators and captivating polo amidst the stunning Swiss alpine atmosphere, the Snow Polo World Cup St. Moritz 2018 was quite the experience.
Ocean Blue World looks forward to next year's Snow Polo World Cup St. Moritz 2019, from January 25 – 27, 2019!