Basquiat
From Street Beats to the Coveted Elite
Jean-Michel Basquiat was one of the most creative contemporary artists of the 1980s. The Haitian-American's Neoexpressionist style made him a key figure in the New York art scene, until his death of a heroin overdose in 1988, at the age of 27.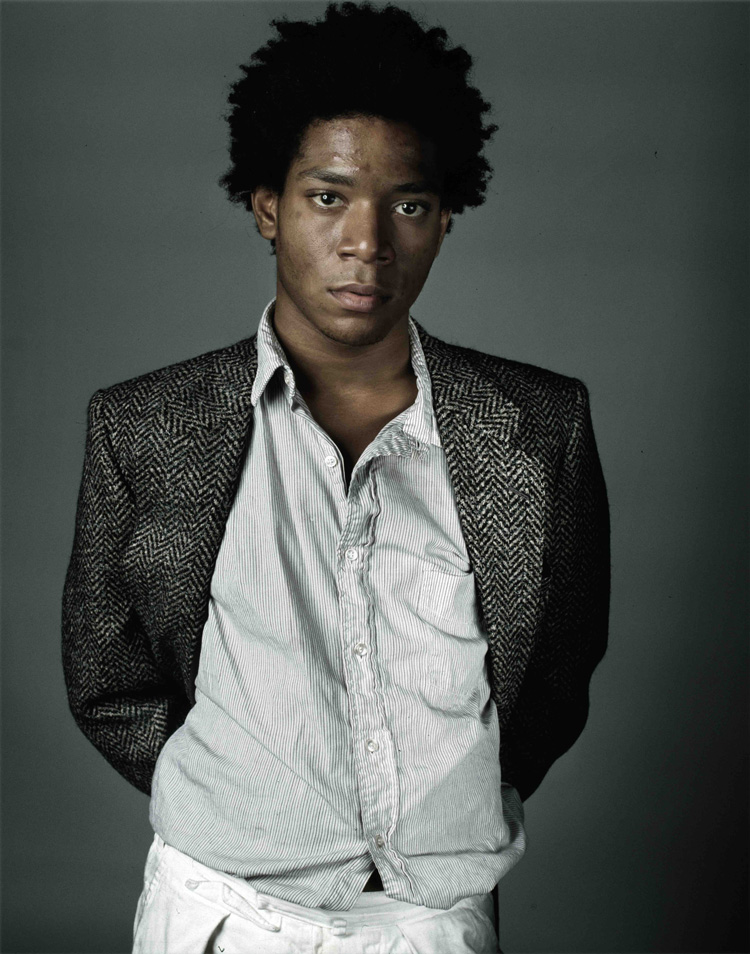 Basquiat's work is a commentary on racism and black identity that could have been taken from today's headlines. In 2017, his "Untitled" (1982) skull painting set the highest recorded price for an American artist at an auction, selling at $110 million U.S. Basquiat's doomed genius is reflected in this skull as much as racism.
Basquiat's raw, untrained, hedonistic style is a mash-up of words weaving in and out of images. He created on every surface within reach, including his girlfriend's dresses. Hip-hop, pop art and African art influenced his work, as did his lifelong fascination with the medical textbook, Gray's Anatomy. His rap influence goes all the way back to the beginning with Rammellzee when he created the cover art on hip hop seminal single "Beat Bop".
Though he started out peddling his postcard art on the street, Basquiat, like Rammellzee and Keith Haring, got his first taste of fame as a graffiti artist. By 1980, Haring was already a known artist, and he and Basquiat became friends. They did a collaborative exhibition in 1981 entitled, Public Auction.
Basquiat was also part of SAMO©, a poetical-political graffiti duo who tagged enigmatic epigrams in the Lower East Side of Manhattan. "SAMO© IS DEAD", the final tag, marked Basquiat's shift toward canvas work.  By 1984 Basquiat was collaborating with Andy Warhol and was a major part of NYC's artistic explosion. Basquiat loved to paint wearing oversized Armani suits, and don the paint splattered-suits partying in Manhattan with celebrities including Debbie Harry, David Bowie and Madonna.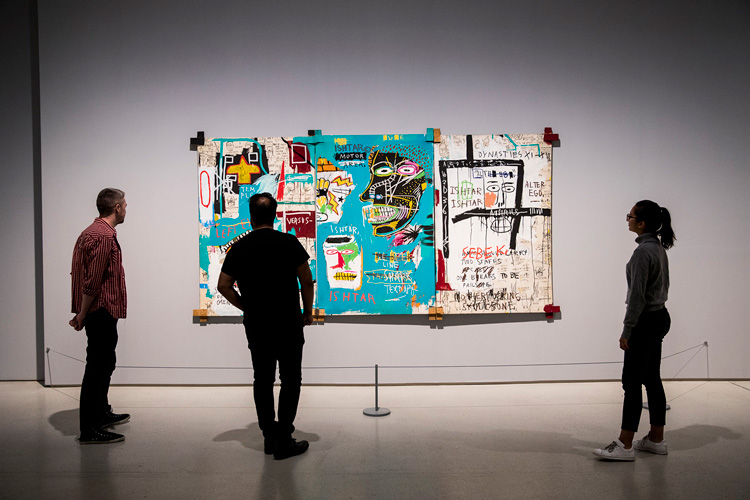 One of the best-selling artists of the last 50 years, Basquiat's work is shown in museums all over the world and collected by many art enthusiasts including the celebrities Leonardo DiCaprio and Jay-Z.