Which do you prefer, real books that you can breathe in the scent of all the years past or digital books that you have accessible to you any time of day? If it's actual books that you can touch and feel all the life running through it, then this stunning bookstore is exactly for you.

Originally opened in 1919 by an American, with literature dreams in her heart, Shakespeare and Company has been a hot spot for a lot of authors. They make it their home while they write, turning to the stacks of books into inspiration for our well known literary masterpieces from the Lost Generation writers of our times. Ernest Hemingway, F. Scott Fitzgerald, and Ezra Pound are on the top of the list of many literary geniuses that spent time at this brilliant bookstore.
Facing the Siene in Paris, not too far from the Latin Quarter, Boulevard Saint-Germain, and Place Saint-Michael. Within a stone's throw to Notre Dame and within walking distance to the river, Shakespeare and Company has perfect location to some beautiful locations in Paris. With a building from the 17th Century, and a rustic look that is an ode to older Paris, it's a great location for a bookstore as a hub for literary greatness.
This famous Persian bookstore started under the ownership of Sylvia Beach, and when she closed up in the reign of the Nazi's in the 1940's, it stayed closed until Mr. George Whitman opened it up again in 1951. As he created a legacy under a legacy, he aided in a lot more than just making literature. He created this safe place for lover of books and writers alike to come and find solstice in the pages of books they love or the books they are creating for others to love.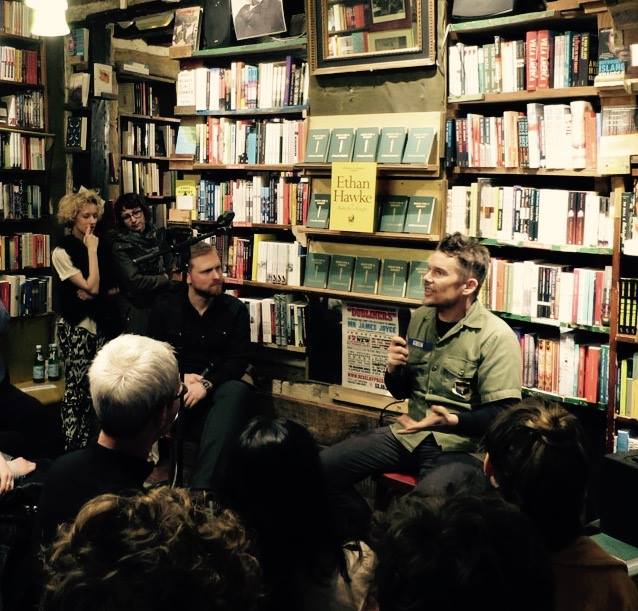 With corners filled with books that touch the ceiling, bookshelves stuffed with books, and narrow stairways that lead to upstairs where even more books live, George Whitman created a place that everyone can find something they love.

When Mr. Whitman fell ill and couldn't take care of the store anymore, his daughter, Sylvia Whitman stepped up to the plate and started running it for him. In 2011, Mr. Whitman passed away and Sylvia, who is named after the original owner of the bookstore, took over completely. With activities like Sunday tea parties, workshops for writers, and writing events with well-known writers during the week it's a social hub for literature lovers.
Sylvia also created a festival called FestivalandCo, opened a café in partnership with Bob's Bake Shop, and even published a history book all about the rich history of the bookstore and how it came about. So if it's luxuriously old literature you're looking to read or if you need some great inspiration for a literary masterpiece you're trying to create, this bookstore is the perfect place for you.