A 'Spanish Eataly' is One of the Most Anticipated Openings for 2018
One of New York City's Most Anticipated Restaurant Openings is a 'Spanish Eataly'
Debuting at New York City's up-and-coming Hudson Yards is a unique new Spanish concept, deemed a 'Spanish Eataly'.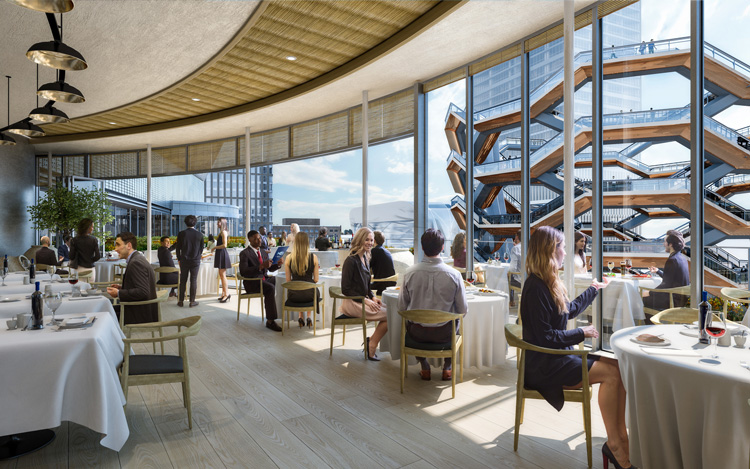 The highly anticipated opening signifies the long-awaited collaboration between renowned chefs and restaurateurs José Andrés and brothers Ferran and Albert Adrià.
Launching at the end of 2018, the 35,000-square-foot foodie destination will celebrate Spanish food, drink and culture. Featuring an indoor/outdoor space with an authentic tapas bar, a market space, a wine bar and a traditional restaurant, this notable multi-concept comparable to Italy's Eataly World will not be just another food hall.
Located in the booming new Hudson Yards, right underneath the High Line, this gourmet haven marks the Adriàs' first foray into the United States and Andrés' first in New York.
"I've dreamed of opening in New York since I first came here as a boy of 19! And I cannot wait to tell the story of Spain to my adopted home of America in this iconic new neighborhood," said José Andrés.
Named one of Time's "100 Most Influential People" and awarded "Outstanding Chef" by the James Beard Foundation, Andrés is an internationally-recognized culinary innovator and humanitarian. Known for pioneering Spanish tapas in the United States, he has found massive success with award-winning 27 restaurants plus a food truck located throughout the U.S. and Mexico City.
The Adrià brothers, the chefs behind El Bulli's famed molecular gastronomy, continue to dominate the restaurant scene in Barcelona, along with other widely-acclaimed projects.
"We have long wanted to find an official way to create magic with José, and now we have it and can't think of a better way to debut in America," said Ferran and Albert Adrià.
With eight Michelin stars between all three prominent chefs, New Yorkers and visitors alike will surely be blown away by this innovative gourmet destination.
Other Top Chefs and Restaurants Opening at Hudson Yards
In addition to the immense new 'Spanish Eataly,' Hudson Yards will also feature residences, a luxury hotel and shopping, as well as additional restaurants by top chefs.
Momofuku's David Chang, Per Se's Thomas Keller, Estiatorio Milos's Costas Spiliadis, and Porter House's Michael Lomonaco have all been confirmed to bring restaurants to the Hudson Yards development.
"These chefs and restaurateurs represent the most creative and visionary leaders both in this industry and around the world," Kenneth A. Himmel, restaurateur and President of Related Urban
With Hudson Yards becoming the place to be in New York, José Andrés and the Adrià brothers' 'Spanish Eataly' is sure to be in Good Taste.