Seedlip is the World's First Distilled Non-Alcoholic Spirit
Seedlip is the world's first distilled non-alcoholic spirit, and can be found in some of the world's best cocktail bars, Michelin-starred restaurants and luxury hotels.
"If you're not drinking alcohol for whatever reason, the options are poor. It's fruity, sweet or standard, rather than grown-up and great-tasting." – Founder of Seedlip, Ben Branson
Historically in London, Apothecaries made herbal remedies that were non-alcoholic, which were documented in 1651 in The Art of Distillation. Today, founder Ben Branson continues his family's 300 year farming ancestry by modernizing these distilled non-alcoholic remedies into a new category of drinks.
In honor of the natural world, the finest ingredients are harvested, individually cold macerated, distilled and then blended to capture the true spirit of nature.
The two expressions of Seedlip include Garden 108 and Spice 94.
Garden 108 features a floral blend of hand-picked green peas and homegrown hay from Ben Branson's farm, with traditional garden herb distillates in celebration of the English countryside.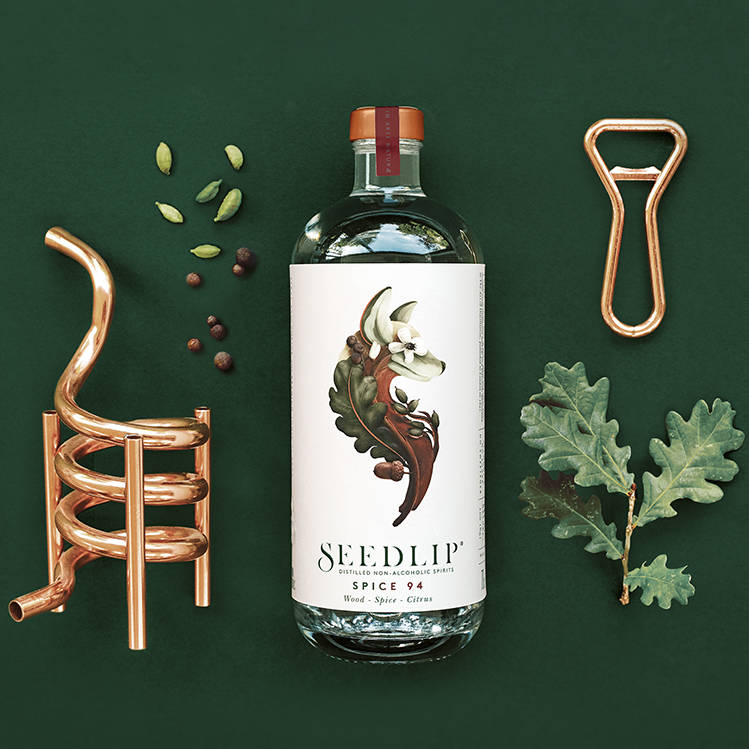 Spice 94 features a complex aromatic blend of Jamaican All Spice Berry and Cardamom distillates, with two barks and a bright citrus peel finish.
Seedlip opens a world of possibility for rejuvenated cocktail offerings. Signature cocktails receive a refresh, such as a "Garden & Tonic", made with Garden 108, and a "Spiced Mule", made with Spice 94. Imaginative cocktails such as the "Seedlip Garden Booch" with Passionfruit Kombucha and Garden 108, and an "Espresso Martino" with Cold Brew, Sugar Syrup and Seedlip Spice offer innovative suggestions.
"There's no theatre, no ritual and nothing to talk about when you're forced to order something so boring as a soda. We want to change that." – Ben Branson
With a mature, healthful air and an inventive nature, Seedlip's fine, non-alcoholic spirits may revolutionize the way the world drinks.
Discover the gourmet Garden 108 and Spice 94 Seedlip Drinks here.