BON BON CHAIR
From a series that explicitly highlights the designer's traditional craft combined with industrial process offering durability, fantasy and creativity.
MAARTEN DE CEULAER' WRITING TABLE OF SUITCASES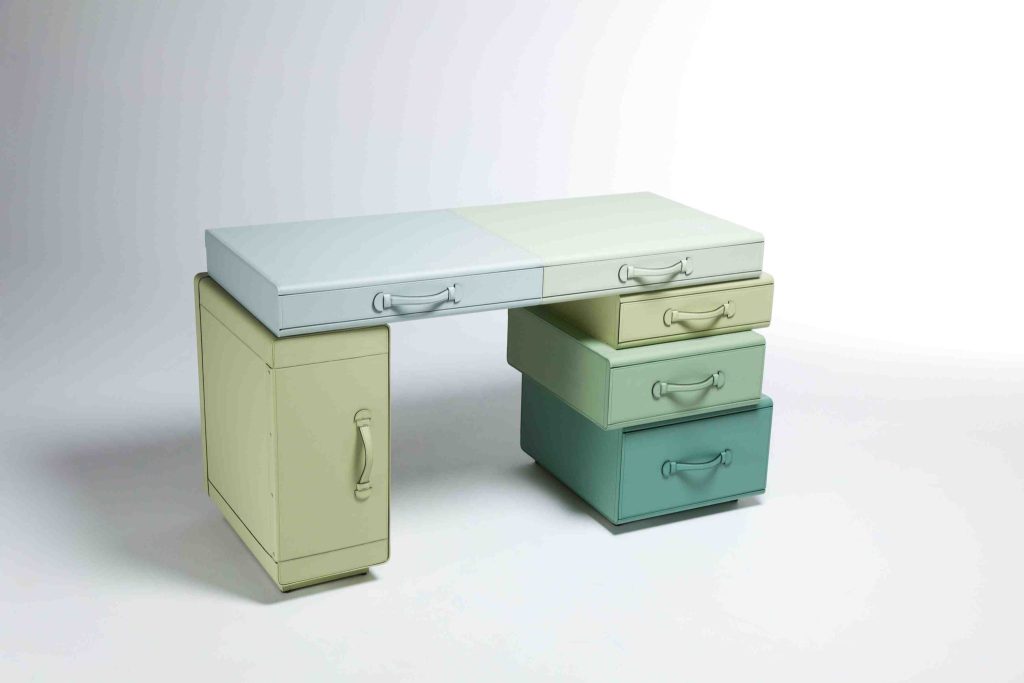 The pieces, though colorful and playful, inspire a luxurious and sophisticated atmosphere while carrying the dynamic vibe of modern nomads traveling through cities and continents without restrictions or boundaries.
ON COLORS BY PHILIPP WEBER

Philip Weber's "On Colors" glassworks' project surprises the eye with separated spaces inside glass refracting light which when applied with color creates a chromatic mingling, at times deceiving perception.
philippweber.org
AIROCIDE APS200 AIR PURIFIER

You can bring NASA created technology into your home. Airocide cleans the air of nearly 100% of volatile organic compounds, many of which are asthma and allergy triggers destroying pathogens like mold, bacteria and viruses at a molecular level.
PATCHED KANTHA QUILT

Designed exclusively for The Conran Shop, this stunning patched Kantha quilt features vibrant exotic designs and is the result of expert craftsmanship.
Round Flower Sofa by Roberto Lazzeroni

Round sofa, made in solid American cherry-wood or American walnut, seat in upholstered plywood, central wooden vase holder with blown glass vases, leg tips in brass.
Crochet rug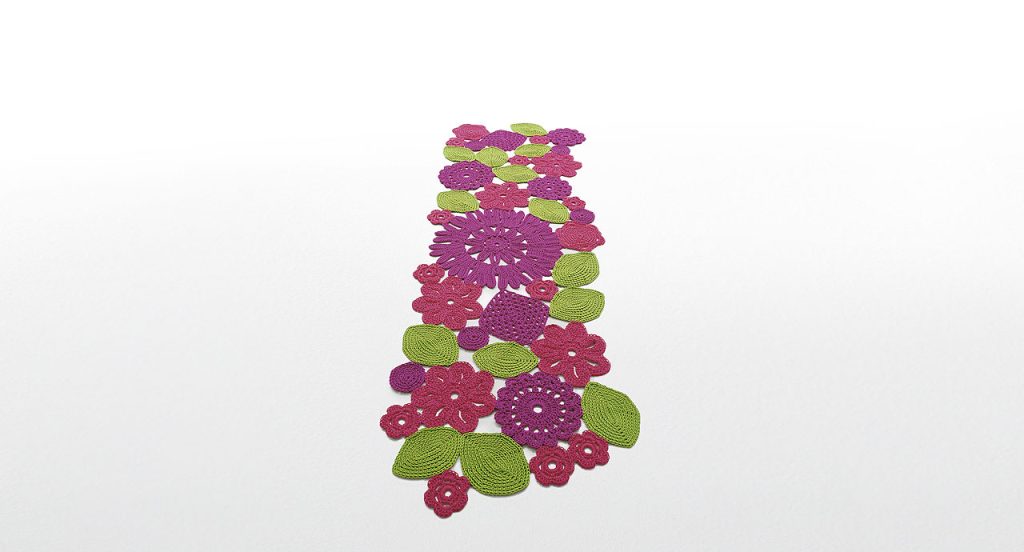 The Crochet rug is entirely hand-made with a rope round braid. The flowers and the leaves that form the rug are hand-crocheted and hand- sewn to a synthetic support net. The Crochet rug can be produced either in one color or in a combination of colors.
Dolce & Gabbana Fridge
Only 100 in the world, retro meets Dolce & Gabbana, complete with lemons, knights, and floral motifs.

Each of the fridge's surfaces has a different collage, much like a 3D mural. The designs are a nod to Sicilian artists, featuring lemons, cart wheels, medieval knights, battle scenes and other elements that are important to the aesthetic of designers Domenico Dolce and Stefano Gabbana — which includes floral motifs.
LUXURY KNITTED CUSHIONS BY MOLLIS

Huggable hand-crafted cushions from England using the softest pure wool loops and filled with a quality sheep wool insert.
ALICE ARMCHAIR BY MISSANA

Alice, the new armchair by Pepe Albargues for Missana joins The Novelties, a new concept collection which s contemporary and cutting-edge, while maintaining their craftsmanship values.
PREPARING TEA IS A NEW EXPERIENCE WITH THIS TEAPOT

Inspired by rain falling on a mountainous landscape, the Finnish designer, Nikolo Kerimov's minimalist design elevates the tea-making process making it a visual process.
Regal Bath Tub
A unique freestanding bath that evokes sophistication and charm. The bath features an enameled cast-iron interior while the outside is lined with aluminum and then painted in the color warm grey.