Casa Degennaro | Palmilla
Legendary glamour of old Palmilla
5 Bedrooms
5.5 Bathrooms
There is something to be said about the history, legend and local cultural flare of a home located along the most famed beach in all of Los Cabos. A location that can never be repeated, similar to the 'iconic' beauties of Old Hollywood. New beauties come along, but the icons will forever remain shining symbols.
We introduce to you, Casa DeGennaro.
The main home epitomizes legendary Mexican Architecture. Exuding the romance and beauty of a bygone era. The multi-tier grounds boast every imaginative plant native to Los Cabos. Stone walkways meander throughout, offering picturesque views of Palmilla's swimmable beach below. This spectacular setting is one of a kind.
As the last panga drifts onto shore, the palms sway gently in the breeze, the sky glitters with stars, you'll know this is the perfect farewell to each day.
There is something about the iconic style of the legendary glamour of old Palmilla.
For additional details contact Engel & Völkers Snell Real Estate.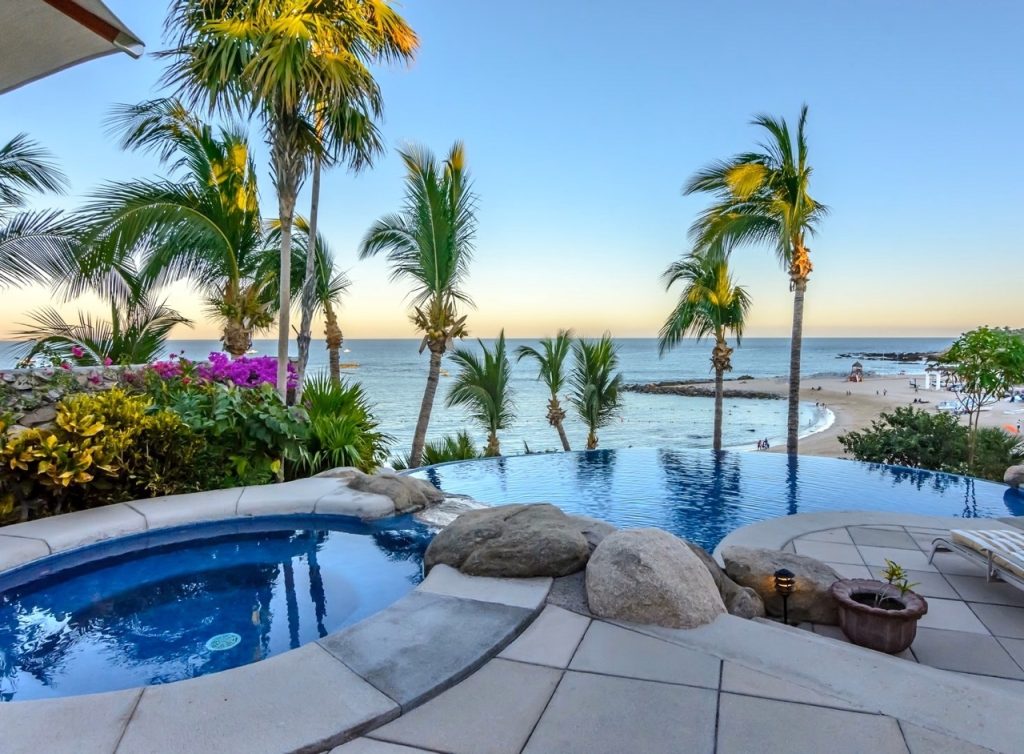 Ocean Blue World | On Location