Geneva Watchmaking Awards: Celebration for 2 Emblems of Contemporary Watchmaking
Octo Finissimo Automatic and Octo Finissimo Tourbillon Skeleton win the Mens' Watch and Tourbillon & Escapement Prizes
The prestigious Grand Prix d'Horlogerie de Genève (GPHG-Geneva Watch Awards) has awarded Wednesday night, November 8th, the expression of Italian style and elegance combined to Swiss watch expertise: Octo Finissimo Automatic and Octo Finissimo Tourbillon Skeleton. The first has been awarded within the Mens' Watch category meanwhile the second won the Tourbillon & Escapement Prize. This double Award celebrates two stylish icons expressing the most contemporary and distinctive aesthetics.
As mentioned during the Awards Ceremony, the aesthetic vision expressed by Octo Finissimo through design, aesthetics and watchmaking contents have made the difference for the Jury members. They are today's and tomorrow's watch creations.
As for the Mens Watch Award, Octo Finissimo Automatic – launched at Baselworld 2017 – is the third world record-breaking icon successively presented by Bulgari after the Octo Finissimo Tourbillon (2014) and the Octo Finissimo Minute Repeater (2016). Octo Finissimo Automatic has already been awarded last October in SIAR (Mexico) as the "Best Watch of the Year".
Octo Finissimo Automatic is to date the thinnest ultra-thin self-winding watch on the market. In 2017. This new creation measuring just 5.15mm thick, 40mm in diameter and housing a 2.23mm self-winding movement. The iconic Octo is once again pushing the boundaries of feasibility.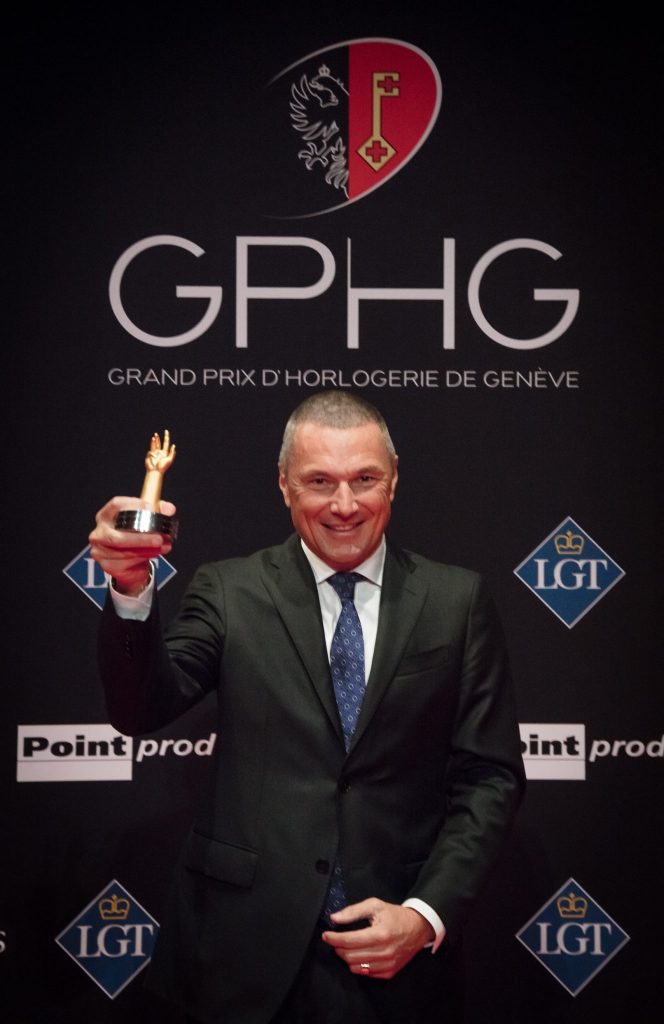 The Prize awarded by the GPHG (Grand Prix d'Horlogerie de Genève) to the Octo Finissimo Tourbillon Skeleton launched in 2017 watch celebrates a creation which has again pushed back one of the ultimate limits of the watchmaking art, that of thinness, with regard to one of the most delicate and coveted horological complications: the tourbillon. This spectacular creation offers connoisseurs an entirely openworked watch embodying sheer elegance tinged with extreme technical refnement.
The Octo Finissimo Tourbillon Skeleton watch is driven by an ultra-thin, openworked tourbillon comprising 253 parts, 13 jewels and eight ball bearings serving to reduce the overall thickness of the calibre.

The discerning choice made by the Geneva Watch Awards, regarded as the watch industry "Oscars", represents a token of universal recognition for the Octo Finissimo collection. Within just a few years, the latter has established itself as one of the most powerful archetyps on the watch scene. First launched in 2012, the Octo line has progressively developed and broadened to the point of now encompassing three world record-holders in the field of extreme slenderness: Octo Finissimo Tourbillon (2014), Octo Finissimo Minute Repeater (2016) and Octo Finissimo Automatic (2017). Its immediately recognizable architectural and contemporary lines have made the Octo one of the world's most distinctive and emblematic watches.