With a launch expected to take place next year, the Neyk luxury submarine is a famous engineering collaboration between industry leaders Ocean Submarine in the Netherlands, Rolls Royce, MTU and Bosch. After eight years of research and development, the 63-foot, fully pressurized sub is capable of reaching speeds up to 15 knots and will offer an unprecedented degree of luxury and personalization for as many as 20 passengers.
The interior has the same diameter as a private aircraft, allowing for the same posh, lightweight elements. Features like air conditioning, disappearing flat screens, a bar with crystal drinkware, library and most other in-flight amenities will be available. The underwater craft can also be customized with furniture, ceiling panels, and design styles to the owner's personal style and requirements.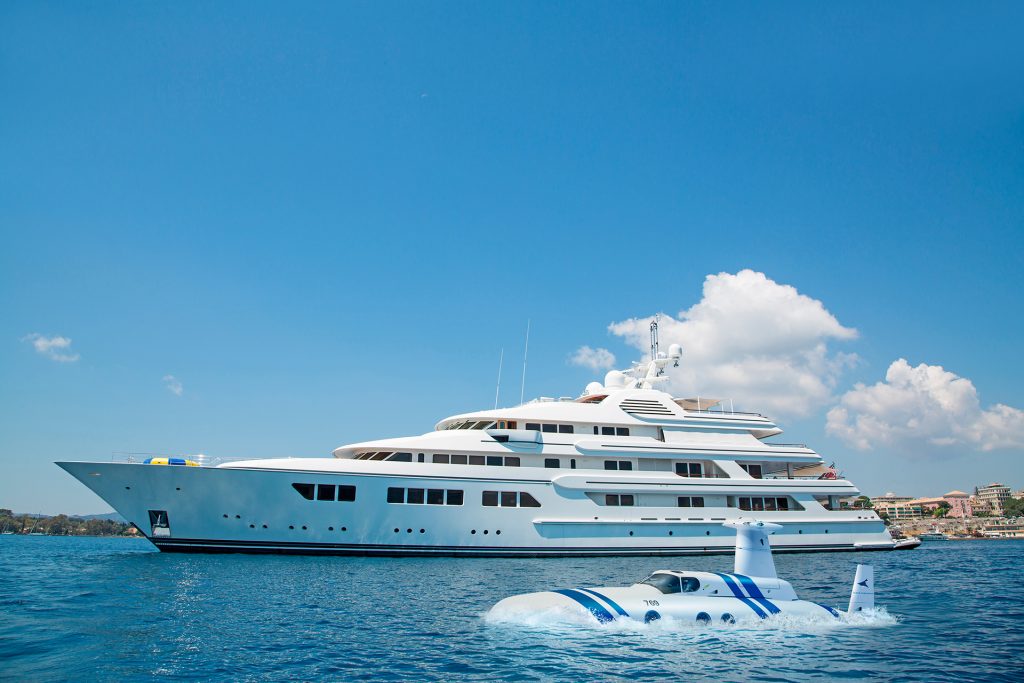 Customization options include fitting landing gear so that the sub can come to rest on a beach, adding a dedicated diver lock-out chamber, and transforming the nose area into a 270? underwater observation room. Designed with comfort and luxury in mind, the Neyk submarine promises to take you on the finest ocean adventure imaginable.