The Spectacular Nacho Figueras
A perfectly sculpted face, eyes that make you a believer, and a polo player's athletic physique; he makes a lasting impression. Ignacio "Nacho" Figueras began playing polo at the age of nine and by seventeen was playing professionally in Europe, eventually saddling up on Peter Brant's White Birch team in Greenwich, Connecticut. By 2009, the Argentinean was ranked as one of the top polo players of the world.

Figueras met Ralph Lauren's photographer, Bruce Weber, at a Hampton party. He posed for his first Ralph Lauren advertisement in 2000, quickly becoming one of Ralph Lauren's iconic models. Figueras has always seen modelling as a bridge to furthering his passion for polo with recognition of how the symbiotic relationship of his life represents the embodiment of the Ralph Lauren ideal.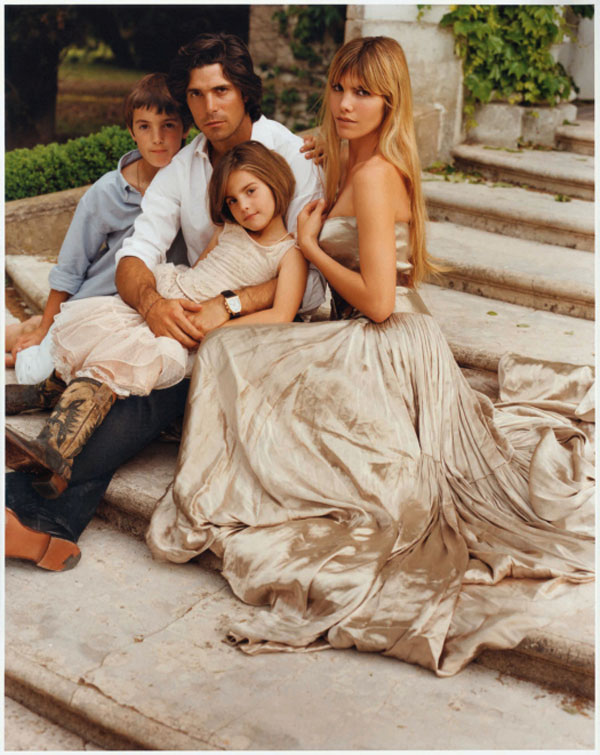 Figueras currently oversees his spectacular horse-breeding ranch and captains Ralph Lauren's Black Watch team in Argentina, where he and his wife, Delfina Blaquier, a beautiful model, photographer and landscape architect, live with their four children – when not traveling the polo circuit.
"This is a perfect bridge to help me achieve my dream and my vision of polo becoming a bigger, more visible sport." – Nacho Figueras