The three words that every fairytale is coined to begin with, once upon a time. And just because we read Cinderella and Snow White from cover to cover in our childhoods, doesn't mean that these precious love stories can't come to fruition in our adulthood. We can't forget that a dream is a wish your heart makes?
So why not dream of a luxury vacation in Ireland, where you can retreat to the place where many of our cherished characters spent their happily ever after endings, a castle.
Yes, we said it. Castle. They exist.
We suggest embarking on your storybook journey at Ashford, a 13th century legendary estate, once owned by the Guinness brewing family. Today, a five star hotel since opening its doors to vacation goers in 1915, this opulent stay is fit for royal guests with grand stone gates, hideaway cottages, innovative Irish gastronomic plates presented by Chef Philippe Farineau, and Afternoon High Tea in The Connaught Room, a Ashford Castle tradition dating back to 1868. And with homemade pastries, cupcakes decorated with hand-picked flowers from the garden, warm scones made with cream and jam, delicate finger sandwiches, teas from around the world, and champagne, you'll understand why this outing with a view has firmly stood strong for over 100 years.
And if you're looking for adventure, then this medieval playground brings the ultimate quest for old country classic pastimes. An expansive 250-acre estate, the grounds have Ashford Castle have been known to provide the finest of sporting activities for successive generations of the de Burgo, Bingham, Browne and Guinness families. And proudly continuing this ritual for guests to experience today, Ashford Castle allows for horseback riding, fishing, falconry and shooting, golf, cycling and kayaking.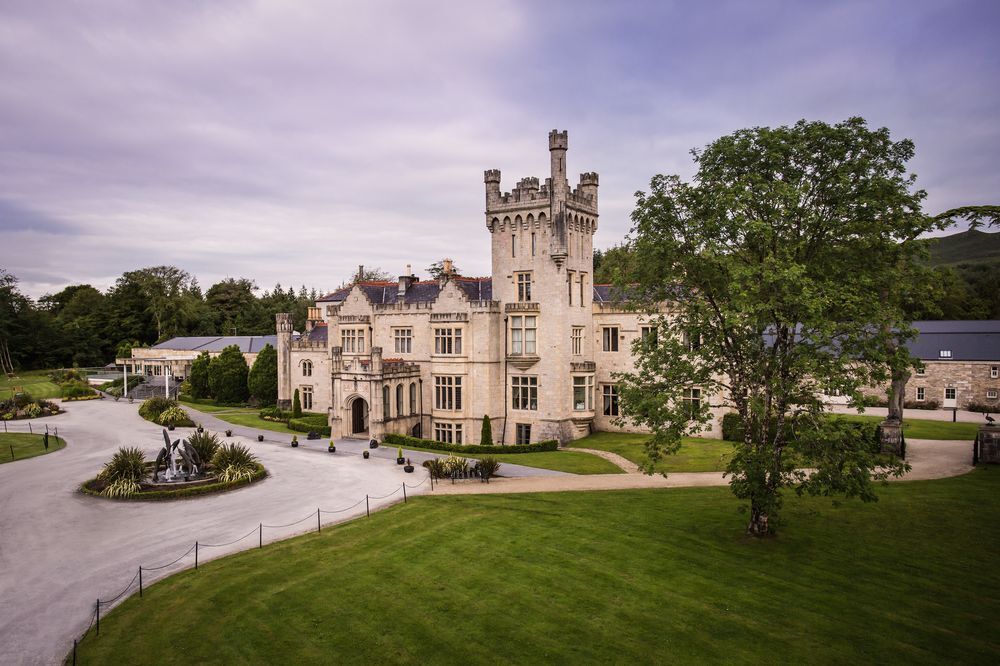 If you cant seem to get enough of this Victorian style picturesque vacation, we recommend venturing over to Crom Castle in County Fermanagh, Ballynahinch Castle in County Galway, Clomantagh Castle in Country Kilkenny, or Lough Eske Castle in County Donegal for a fairytale fantasy that's a treasure chest filled with magic.