Bradley Cooper's Box Office Magic
Intelligent actors make great directors and the results can be seen in the films and the awards they are granted. Sidney Poitier, Greta Gerwig, Barbra Streisand, Clint Eastwood, Jodie Foster and Quentin Tarantino are a few examples of this esteemed group.
Bradley Cooper, with the fourth remake of A Star is Born, has come into this assemblage with his own success as director. Dedicated to the craft of acting his entire life, Cooper created a solid foundation for the enactment of his cinematic vision. There is no doubt that the man has had his share of non-starter flicks, yet the categorically handsome star feels that his hard work has brought him to the place where he is now: experienced, schooled, and ready to do even more.
The television series Alias gave him a taste of what life as a television actor is. In 2001 people took notice of him in the movie Wet Hot American Summer, but his breakthrough film was The Hangover in 2009 which was a huge commercial success. Cooper's second and third reprisals in The Hangover II and III, earned $580 million and $362 million at the box offices respectively.
Easy on the eyes, Cooper has proven flexible enough to use his brilliant blues to be a convincing actor, both as good and not-so-good onscreen characters. Cooper's following has steadily risen over the years. Like his heroes, Clint Eastwood and Robert De Niro, Cooper's persona is that of the old-fashioned man's man, often portrayed as a character with a serious personality flaw. He enjoys working with the same people over and over again, and has created what he calls his artistic community, like a family that offers him a sense of continuous evolvement. During his first years, he says he spent as much time auditioning for parts as watching and learning, for directing had always been a part of his lifelong career plan.
He and Robert De Niro co-produced and acted in the 2011 production of Limitless, as well as in Silver Linings Playbook in 2012. Silver Linings Playbook was a box-office success and earned $236.4 million on a production budget of $21 million. Peter Travers of Rolling Stone magazine, said that in this movie Cooper "…seizes the juiciest role of his career and meets every comic and dramatic challenge."
Jennifer Lawrence is another frequent colleague in his films. She co-starred with Cooper in Serena, as well as Silver Linings Playbook, for which she won an Academy Award for Best Actress, and Joy for which she won a Globe. De Niro also acted with Cooper and Lawrence in American Hustle which earned global revenues of $251.1 million and garnered ten Oscar nominations and three Golden Globes, one of which Lawrence won for Best Supporting Actress. For his role, Cooper was nominated for an Academy Award, BAFTA Award, Critics' Choice Movie Award, and a Golden Globe Award for Best Supporting Actor.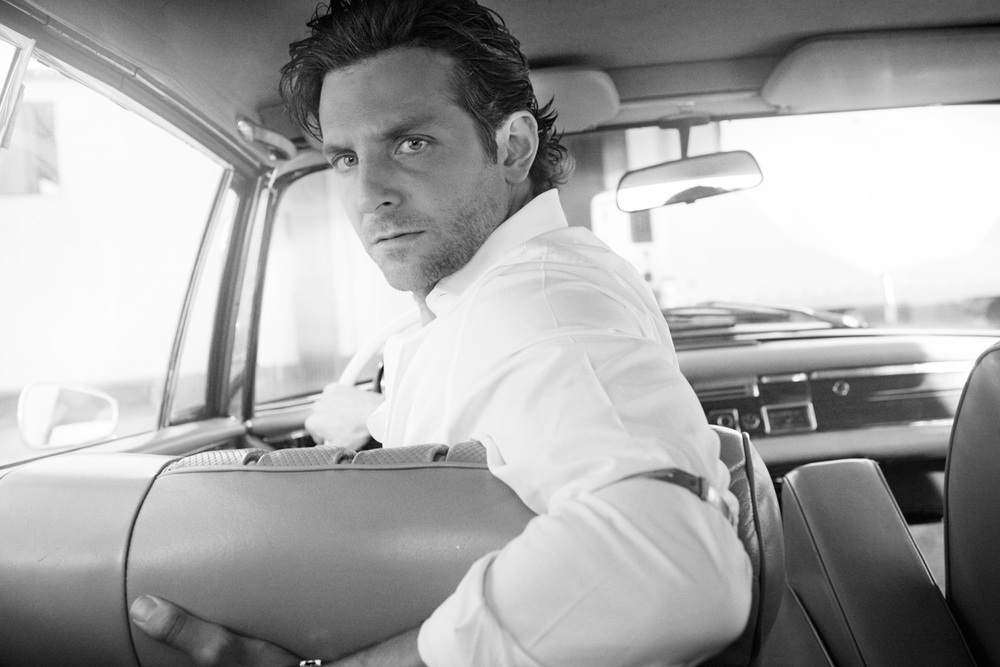 American Sniper, also nominated for an Oscar, was directed by Clint Eastwood, and he also starred in it with Cooper. If anyone was yet unconvinced of the actor's ability, his portrayal as a Republican in this film was so absolute that Republican fans were chagrined that the actor in real life is a Democrat. American Sniper earned $547 million worldwide to become Cooper's highest-grossing live-action film and the third highest-grossing R-rated film of all time.
In 2015 Bradley Cooper performed on the London stage in The Elephant Man and was nominated for a Tony Award for Best Actor in a Play. In 2014, his handsome, savoir-faire-with-a-bite persona was also perfectly cast as Rocket the Raccoon, in Guardians of the Galaxy. Cooper's voice as the animated character, Rocket, is a remarkable contribution amidst the live actors of this fantasy series. The role and the movie were successfully reprised in 2017's Guardians of the Galaxy 2, with the third expected in 2020.
In A Star is Born, the world has proclaimed that Cooper, actor and director, has come into his own. Cooper dedicated three years of his life preparing and creating A Star is Born, including eighteen months of musical training with the assistance of one of the world's current leading musicians and singer-songwriters, Lady Gaga. Audiences are lapping it up, saying it is a shoo-in for Oscars and many other awards.
The onscreen chemistry and musical enchantment of Cooper and Gaga, who co-wrote and produced most of the songs on the #1 Billboard Top 200 soundtrack for A Star Is Born, has once again made this Pygmalion musical story a hit. Members of the entertainment industry around the world lauded Cooper, Gaga's and Sam Elliot's performances, as well as Cooper's successful directorial debut. As of October 28, 2018, A Star Is Born box offices earned $148.6 million in the United States and Canada, and a total worldwide gross of $254.6 million, as reported in Hollywood Deadline.
Cooper graduated from Georgetown University in 1997 and the Masters of Fine Arts program at the Actors Studio Drama School at New School University in 2000. While studying he took small roles such as hosting the Discovery Channel show Treks in a Wild World, and he also taught acting to inner-city children through the Learning through the Expanded Arts Program.
His sensitive portrayal of abusers of alcohol, like those of his characters in The Hangover trilogy, Limitless, Burnt and A Star is Born, are rooted in his own story. Cooper stopped drinking when he was 29, saying it would have destroyed his life. Cooper has been in a relationship with Irina Shayk since 2015. They have a daughter, Lea De Seine Shayk Cooper born in 2017.
Cooper supports several organizations that help people fight cancer. He is a member of the board of directors for the charity Hole in the Wall Gang Camp, a non-profit organization that serves people coping with cancer and he helped launch the Parker Institute for Cancer Immunotherapy that works for cancer patients, among his other charitable projects.
Cooper's net worth in 2017 was estimated to be $100 million according to the website CelebrityNetWorth, making him the fourth highest-paid actor in the world that year, as noted in Forbes. Audiences and box offices worldwide hope there is much more to come.
"I've always known I wanted to direct. Always. So it was about facing the fear of doing it. I said by 40 if I haven't taken a shot, shame on me."  – Bradley Cooper

"Talent comes everywhere, but having something to say and a way to say it so that people listen to it, that's a whole other bag. And unless you get out and you try to do it, you'll never know."  – Bradley Cooper as Jackson Maine in A Star is Born.

"With appealing leads, deft direction, and an affecting love story, A Star Is Born is a remake done right – and a reminder that some stories can be just as effective in the retelling." – Rotten Tomatoes

"I hope I continue to have the opportunity to make more movies. You never know. But I hope so. I've still got something to say." – Bradley Cooper
All $ figures in U.S. dollars.