The 3rd Edition of Mexico's Renowned Mexican Caribbean Polo Open
Early December, almost a thousand polo enthusiasts gathered together at El Rey Polo Country Club in Cancun, Mexico, for the third edition of the Mexican Caribbean Polo Open. Presented by IN Media Group, this elite tournament reveals the most professional and recognized polo players in the country, and additionally, international players from Argentina and the United States. Luxury global partner Ocean Blue World was actively at the helm of the competition with their team of champions passionately competing in the stellar games.
Synonymous with exclusivity, the Mexican Caribbean Polo Open provides attendees with a full day to delight in the most prestigious luxury brands and intriguing experiences, with this year´s participating brands including Porsche, La Martina, GMB, Purobeach, Luxury IN Mexico, among others. Distinguished guests comprised of professional polo instructor Ivan Crotto, renowned polo player Antonio Madrazo, CEO of GMB Marc Pujol, official sponsor of Italian brand Doimo and Piaggio Vespa Jacopo Lincetto, and Argentine Ambassador to Mexico Daniel Chuburu.
The sport of polo alongside the charm of its glamorous lifestyle was brought to life with the fashion show by acclaimed Mexican designer Erica Flores, a fusion and flair of style that unveiled the current trends all in the name of Polo. Puerto Madero presented a showcase of exquisite cuisine and flavorful signature dishes pampering the palate of all foodies. To complete the thriving experience, Rally Maya exhibited an impressive lineup of vintage cars for a glimpse of some of the world´s finest classic vehicles.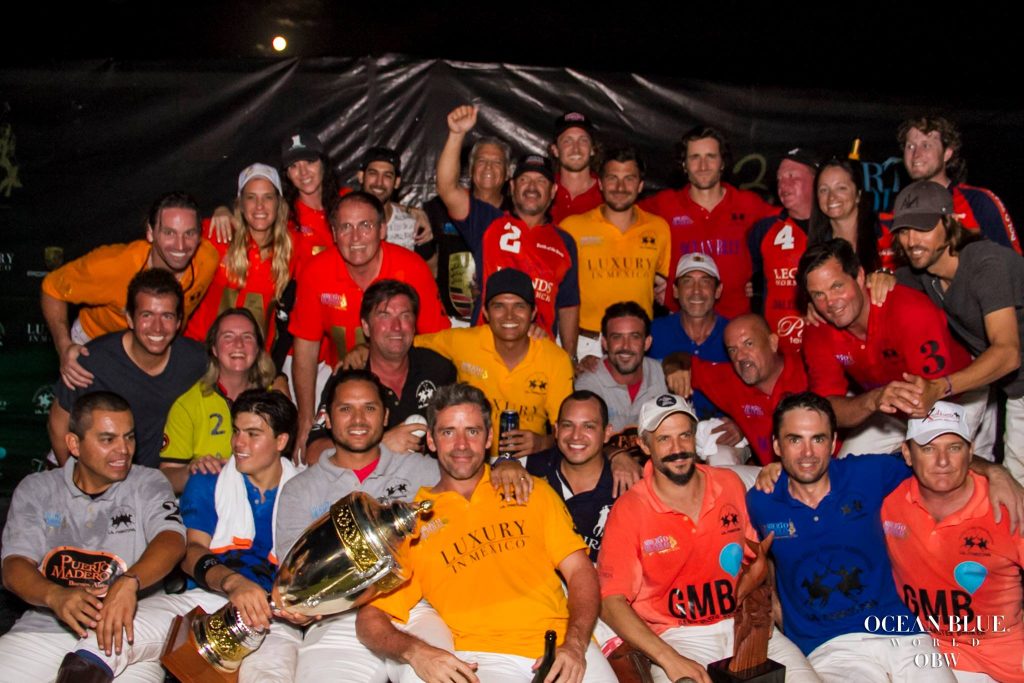 The teams, including the Ocean Blue World team, oozed with competition as they battled out the action. In the end, the champion was crowned and as the triumphant victory was celebrated atop the podium, it was certain to say the 2017 Mexican Caribbean Polo Open delivered yet another impressive tournament for all admirers who follow the esteemed sport of polo.
The Mexican Caribbean Polo Open seeks to highlight Mexico as a country that excels in the world of polo and as a top annual event on the calendar, Ocean Blue World is extremely proud to be a part of this incomparable sporting experience.